Pin Holders AKA Frogs 3cm for Florist Foam - Green
Pin Holders AKA Frogs 3cm for Florist Foam - Green
Bulk Discounts
| Quantity Purchased | Price |
| --- | --- |
| 100 - 999 | £0.05 |
| 1000 + | £0.04 |
Pin Holders AKA Frogs 3cm for Florist Foam - Green
---
Green 3cm Florist Pin Holders 
Plastic Pin holders AKA Frog Pin Holders. Manufactured in UK. For securing floral foam into containers, bases and bowls.
Green plastic pin holders, size: 3.3cm diameter x 3cm height. 
Use glue or adhesive to attach the pin holders into a container, to hold floral foam in place.
A strong rigid flower arranging frog made from moulded plastic. Green coloured pin holders made for securing foam. Size 3cm. Colour: Green. Pin holders are an essential item for all florists. Fix into the base of plastic bowls, baskets, glassware etc. Each one comes with 4 holes in the base to give better adhesion when using with florist fix. 
---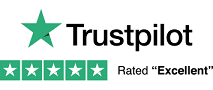 ---
---
Be the first to review this product.
Leave a review