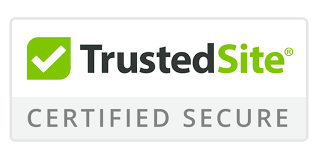 We aim to dispatch all orders within 1 working day (Mon-Fri excluding bank holidays and Christmas Holidays). Larger orders or bulk quantities may require additional handling time.
1.
For orders below £60 we charge a flat rate of £2.99 for delivery

. These prices are vat exclusive.

Free UK standard delivery for orders over £60 + vat throughout the mainland United Kingdom except to the following destinations: Highlands & Islands of Scotland, Northern Ireland, Offshore & Channel Islands, Eire and the Scilly Isles where it may be necessary to make charges as per carrier's rates.

If the order is too large or heavy to send via your chosen delivery method, we will use an equivalent courier with the same delivery estimate. Glass, fragile, and heavy or bulky items may have a delivery surcharge added at checkout.
We offer an express delivery option starting at £7.49 + vat for a 1-2 day service.
2. If due to the weight or volume of your order being excessive, in relation to the value, there may be delivery charges to be added. These charges would be at our discretion and would be discussed with you prior to dispatch.
3. If for any reason nobody is in/or the premises are closed the courier may post a card through the letterbox advising you that they have attempted delivery and inviting you to contact the carrier to arrange either:
A. Collection from the nearest courier centre the next working day after the card was left.
B. Re-delivery to the original address at a convenient time during normal working hours.
This is free of charge. However, if you are not present to take delivery there will be an additional charge of £8.99 per consignment for the third and each subsequent attempt.

Please note: The buyer is responsible for making sure someone is available to receive the order.
From the time of receipted delivery, any loss or damage to the goods will be your responsibility and at your risk. Any transit damage, shortages or wrong goods supplied, must be reported to the seller within 3 working days.
5. Damaged, or faulty goods, must be reported within 3 days of the delivery date. In cases of goods received damaged or faulty please retain the product (together with any packaging) and receipt, then contact us within 3 days of receipt (commencing the day after delivery), where we will arrange for the item to be exchanged or offer a full refund. This does not affect your statutory rights as a consumer.
6. The buyer is responsible for giving the seller the correct address. Any orders placed and delivery attempted to an incorrect address will be deemed the buyers fault and no refund will be given without return of the product.