Wedding Car Decoration Kit - 3 x Large Ready Made Bows and 7 Metres of Ribbon
Wedding Car Decoration Kit - 3 x Large Ready Made Bows and 7 Metres of Ribbon
Click the image to enlarge
Wedding Car Decoration Kit - 3 x Large Ready Made Bows and 7 Metres of Ribbon
---
Wedding Car Decoration Kit - Suitable for 1 Wedding Car. A high quality kit with guaranteed exact colour match between the bows and ribbon.
3 x Large wedding bows will arrive READY MADE and tied underneath to ensure no 'unravelling'. No glues or tapes required. Simply tie onto your wedding car. The Wedding Car Kit is protected in a strong box to prevent the kit from being damaged, with additional protection for the ribbon to ensure quality on your special day.

PULL BOW: Our 14 loop bow comes with two cords for tying onto your vehicle. The bow material is hard wearing and waterproof. Overall size of the bow is approximately 7 inches.

RIBBON: The 7 metre length of ribbon is perfect for wedding cars. The ribbon material is hard wearing and waterproof, 7 metres in length x 50mm wide. The ribbon can be easily cut if there is any excess.

Both the ribbon and bow have a soft shine to enhance your wedding car.
Wedding Car Kit Fitting Instructions included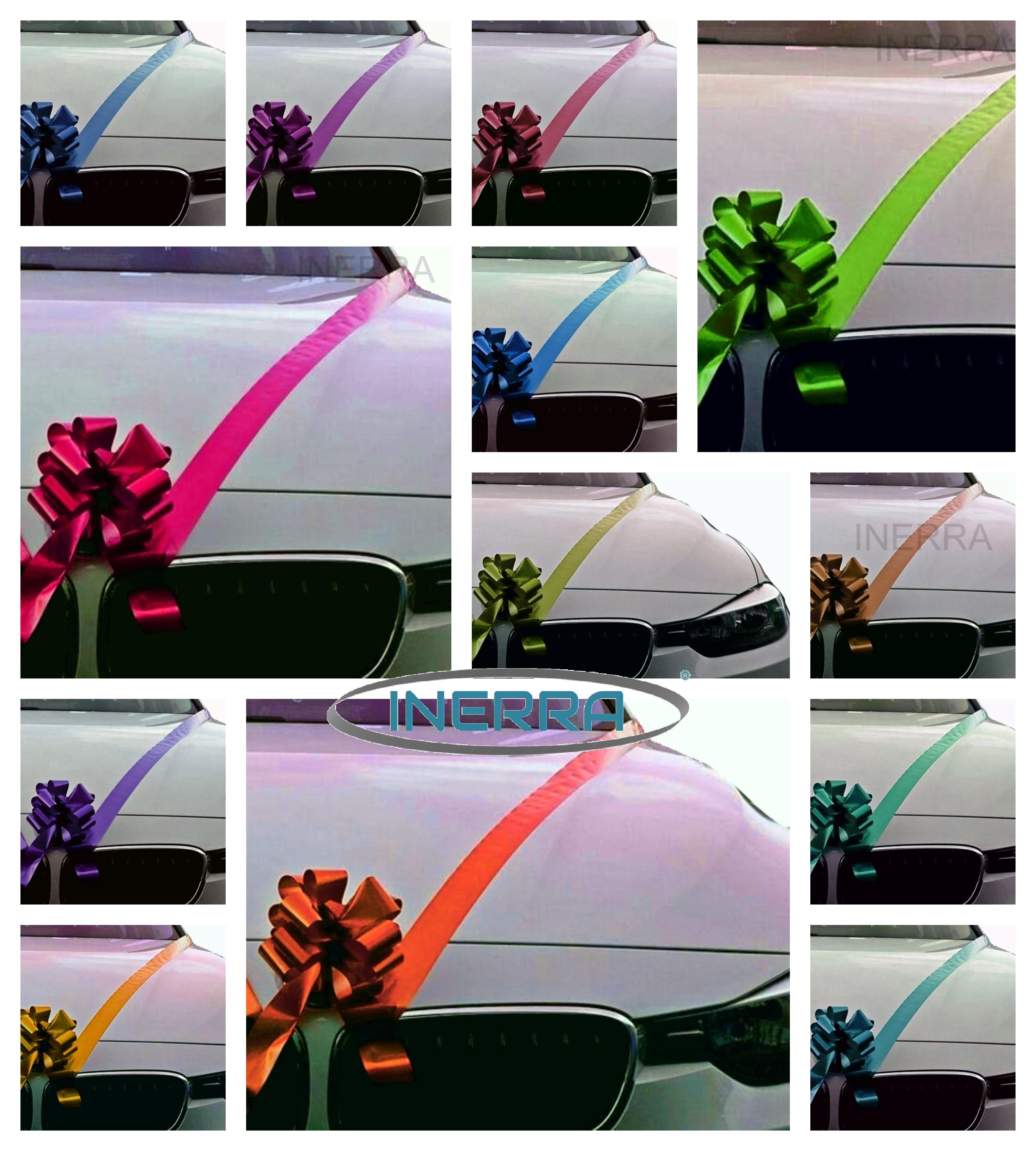 ---
---
---
Be the first to review this product.
Leave a review