Incense Burner - Pear Shape 12cm x 10cm x 17cm
Incense Burner - Pear Shape 12cm x 10cm x 17cm
Incense Burner - Pear Shape 12cm x 10cm x 17cm
---
Apple Shape Design. Creates smoke that cascades downwards down the tower with a unique stunning effect. Once you have lit your fragrance cone, it will begin to smoke and fall dramatically in twists and swirls. Incense burners are great to watch and relax. No electricity or batteries are required, simply light the incense cone. Fragrance cone not included.
Weight: 595g. Dimensions: 12cm x 10cm x 17cm. Material: Ceramic
Designed for use with Fragrance Cones - Choose a fragrance cone scent - available here.
Safety: Always use on a mat. Can damage varnished surfaces. Only use on flat and stable surfaces. Do not place on painted or polished surfaces. Only use one incense cone at a time. Don't leave unattended. Keep out of reach of children. 
---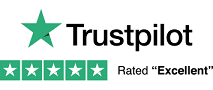 ---
---
Be the first to review this product.
Leave a review