Double Foam Brick Tray - Black
Double Foam Brick Tray - Black
Double Foam Brick Tray - Black
---
Double Brick Tray for Florist Foam
Made to accept 2 x Florist Foam bricks. Manufactured in the UK. 
Manufactured from up to 100% recycled plastic. 
A strong and rigid plastic moulded tray for foam brick. 
Typical uses include table arrangements, funeral tributes, church displays, wedding displays and reception venue arrangements. 
Product dimensions 12cm width, 49cm length, 2.5cm depth
---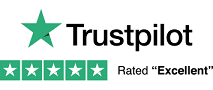 ---
---
Be the first to review this product.
Leave a review